About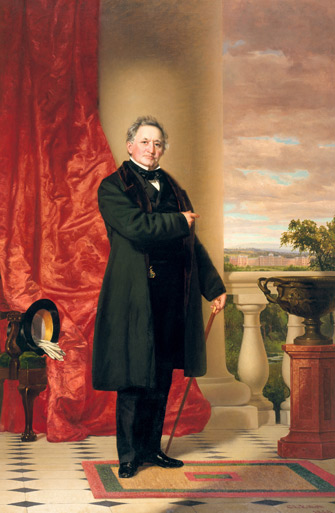 Charles Loring Elliott, Portrait of Matthew Vassar, 1861
On this site, we're bringing together many views of Vassar over the 150 years of its existence. You'll see that the college has had many different practices, customs, assumptions, expectations, and visions during that time.
Yet it also remained, throughout, Vassar College on its own magnificent trajectory, evolving and revolving to become the institution we know today. Do we still feel the heady momentum of that early vision to expand the highest quality education to those who had been excluded? Yes, we do, and we've continued expanding it to this day with a real sense of mission.
Browse this site and see some highlights of our first 150 years, then add your own part to the record. In the Memories section of the site, we're gathering stories, anecdotes, photos, video and audio, as an "oral history" of the college, a source only as rich as the number who participate.
Take a look and add yours. It won't be the same without you.